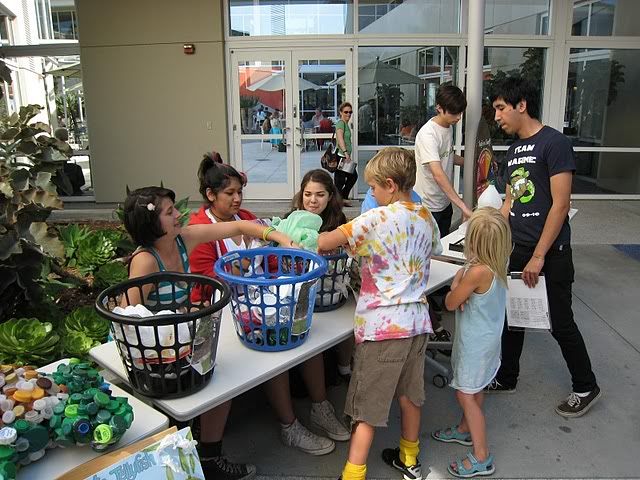 The Santa Monica Main Library got a massive helping of Team Marine on Saturday September 25th, 2010.
Koodooz
put on a great event with a group of speakers including Julia Brownley (we love her!), Mr. Kay, Ethan Burke of
ACE
, among other important figures in the Eco-World. Team Marine brought its entire REthink mural, and other types of eco-art projects. Overall, it was a very informative event, and the entire team had an amazing time.